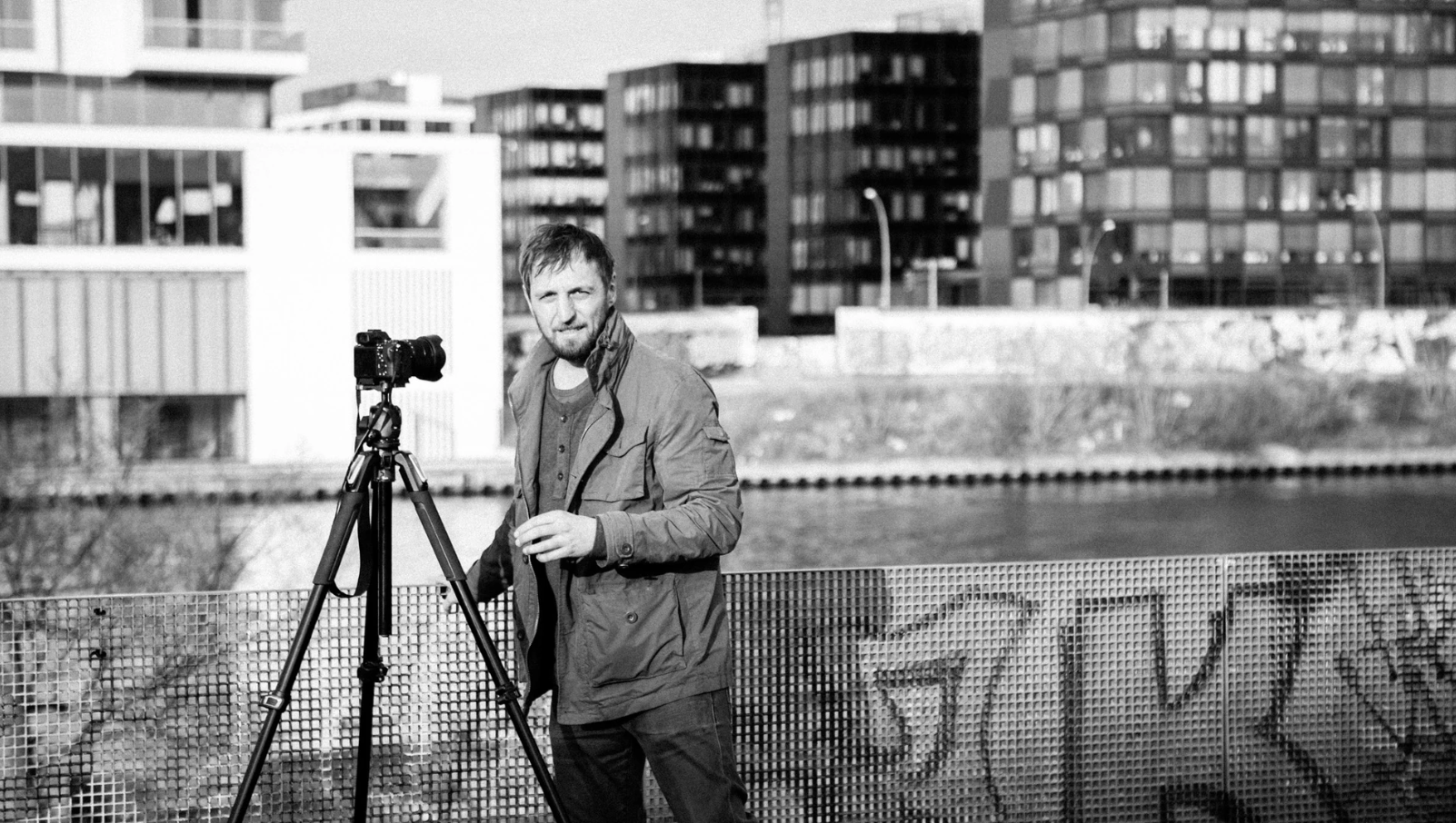 I have a clean eye for composition and detail, and always work to find the motion and narrative a space has to offer. Detail, however, is not simply a matter of an object in space, but rather is deeply connected to the stories and people occupying those spaces. 
My work in the field of Media Design & Communication covers all areas, from project management and production, often in large, complex projects, has given me the necessary skills to take a concept from early stages of development through production and completion. 
As a freelance photographer working in a diverse set of environments, each with their particular characteristics and needs, I know how to insert and integrate myself based on those needs, and the needs of the client. 
Freelance photographer, Film & Media since 2013
Interior, Architectur, Landscapes, Aerial, Product&Object, Headshoots
  2016 – today
Founder | napartykenn.de
Clients: Akademie der Künste, Berlin / DCMN GmbH, Berlin / Polyform planen&gestalten, Berlin / TLGG, Berlin / FIFA World Football Museum AG, Zürich / La red, Berlin / Stadtmarketinggesellschaft Dessau-Roßlau mbH / German Films Service + Marketing GmbH, München / BASIS BERLIN Filmproduktion GmbH / MODADOM S.A. CAROUGE / Tradizion, Luzern ... and more 
2014 – 2017
TRIAD Berlin Projektgesellschaft mbH
Head of Production/Projectmanagement
2013 – 2014
Freelance
Film/Art-Director/Production/Motiondesign
2010 – 2013
Archimedes Exhibitions GmbH
Head of Media Unit
2006 – 2010
Archimedes Exhibitions GmbH
Graphics / Production 
Collaboration on numerous national & international exhibition projects, 
Multimedia projects, room installations, competitions and 
Tenders 
2003 – 2006
Freelance Mediadesign
1998 – 2003 
ArchiMeDes Gbr 
Mediadesign
References

 
Projects excerpt 
Akademie der Künste / Konzept & Edit eines Films über die Akademie / Medieninstallation 
 FIFA World Football Museum / Museum / Zürich, Schweiz 
 Brandenburger Tor Museum / Mediale Rauminszenierung / Berlin 
 Wildnis(t)räume / Erlebnisausstellung / Nationalpark Eifel 
 TU Dortmund, Institut für Schulentwicklungsforschung / Analyse, Beratung zur gestalterischen und technischen Anpassung der IFS-Website / Dortmund 
 Science Tunnel 3.0 / Wanderausstellung / Standort: Polytechnic Museum Development Foundation, Moskau (Produktion der russischen Sprachfassung) 
 Zukunft Gehirn / Max Planck Science Gallery / Berlin 
 Science Tunnel 3.0 / Wanderausstellung / Premiere: Heinz Nixdorf Museum, Paderborn 
 Exhibition content of preliminary design and related service for Liaoning science and technology museum / Exploration and Discovery / Shenyang, China / Technische Dokumentation 
 »EXPERYMENT« Science Centre / Dauerausstellung / Gdynia, Polen 
 Max Planck Science Gallery, Berlin / Max-Planck-Gesellschaft, Generalverwaltung, München 
 Corporate Design Archimedes Exhibitions GmbH 
 Re: generation / Dauerausstellung / Centrum Nauki Kopernik, Warschau, Polen 
 Science Tunnel 2.0 / Wanderausstellung / Europa, Süd-Amerika, Asien 
 Computer.Sport – Schneller, weiter, höher: Wohin bewegt sich der Sport? / Wanderausstellung / Discovery Center Continium, Kerkrade, Niederlande 
 Biodiversität – Ohne Vielfalt der Natur keine Vielfalt der Wirtschaft, Business and Biodiversity Initiative »Biodiversity in Good Company«, GIZ Repräsentanz Berlin 
 Expedition Zukunft – Sehen und Staunen: eine Reise durch die Welt der Forschung / Wanderasustellung in 12 Zug Waggons / Max-Planck-Gesellschaft, Generalverwaltung, München / Bundesministerium für Bildung und Forschung (BMBF) 
 Wasserwissen / Wanderausstellung / Deutsche Bundesstiftung Umwelt (DBU) 
 Science express India / Wanderausstellung in 12 Zug Waggons / Department of Science & Tehnology Technology Bhavan, New Delhi, India / Max-Planck-Gesellschaft, Generalverwaltung, München 
 Computer.Medizin – Moderne Medizin: mit Hightech gesund bleiben. / Wanderausstellung / Heinz Nixdorf MuseumsForum, Paderborn 
 Mikrowelten / Wanderausstellung / VDI/VDE-IT GmbH 
 Diverse WebSites und Multimediaanwendungen (BUND e.V, SevenOne Intermedia GmbH Sat.1 Multimedia, VDI/VDE-IT GmbH, Mastbau Gärtner GmbH, Verlagshaus Graberg-Görg) 
 Bundesbericht Forschung 2006 / Bundesministerium für Bildung und Forschung (BMBF) 
 Science Tunnel 2.0 / Wanderausstellung / Europa, Süd-Amerika, Asien 
 Science Tunnel 2.0 / Ausstellungskatalog 
 Von der Idee zum Patent – From Ideas to Patents – De l'idée au brevet / Ausstellungsgrafik und Katalog / Europäischen Patentamt (EPA) 
 Deutsche Museum, Leipzig / Focus on Genes, Deutsches Hygiene-Museum Dresden / 
 ScienceTunnel Expo 2000, Max-Planck-Gesellschaft, München 
 Mikrowelten Multimedia CD VDI/VDE-IT GmbH 
 sciencetunnel.de und 2000plus.de / CMS Entwicklung + Frontend Design / Max-Planck- Gesellschaft, München